Former WWE Champion CM Punk finally made his much-anticipated return to WWE, when he appeared during the closing moments of WWE Backstage on Tuesday night. The WWE Backstage show hosted by Renee Young and Booker T, has several guests in rotation and CM Punk will join the likes of Paige and Christian.
Renee Young announced that they want to make some iconic moments on this show, and introduced the Chicago native. Punk came out to his iconic 'Cult of Personality' music and delivered Roddy Piper's iconic line into the camera.
[adace-ad id="7797″]
"Just when you thought you knew the answers, I changed the culture."
Punk promised to return next week, and WWE on FOX released an official statement announcing his arrival on the weekly talk show.
[adace-ad id="19218″]
[adace-ad id="7795″]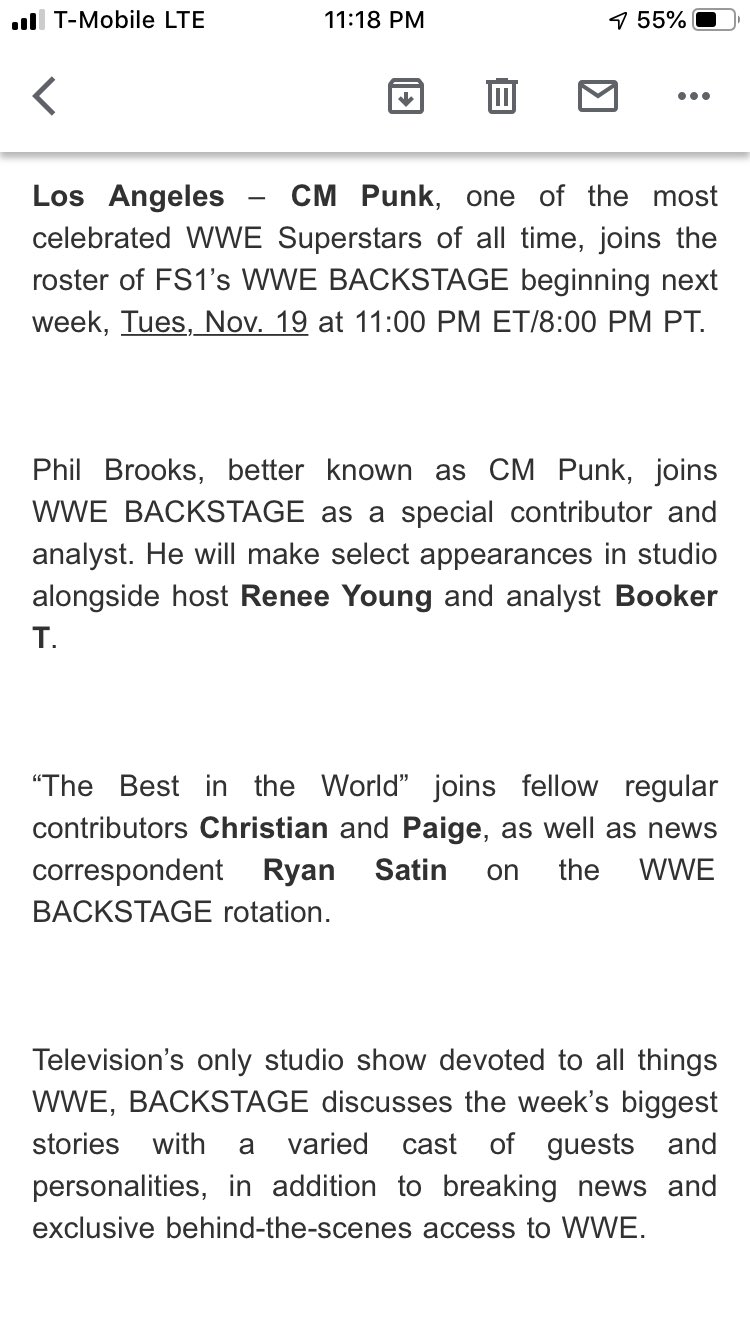 [adace-ad id="3395″]
It was heavily rumored that Punk will join the WWE Backstage show, and it seems like WWE and FOX have gone out of the way to get the highly popular superstar, who last wrestled with WWE in January 2014.
It remains to be seen whether CM Punk returns to the ring in WWE at some point, and whether his current contract is limited to the WWE Backstage show.
[adace-ad id="7792″]
After leaving professional wrestling in 2014, CM Punk signed with UFC and made his debut in the Octagon in 2016. After two devastating losses in the MMA, CM Punk seemingly left the business and rumors of him joining WWE or AEW started surfacing once again.
CM Punk noted in an interview that he was ready to sign with any company, provided he received a decent offer. Punk acknowledged that AEW had approached him for a contract, but he felt insulted on being offered a role on the phone and not in person.
Survivor Series takes place in 10 days' time from CM Punk's hometown of Chicago. There is a possibility that the Cult of Personality blasts at the Allstate Arena, and we might just receive the biggest pop in professional wrestling.