Fans React Following The Usos' Elimination Chamber Victory
The Usos defeated The Miz and Shane McMahon to re-capture the SmackDown Tag Team Championship at Elimination Chamber.
Jimmy and Jey have now tied with The New Age Outlaws with 6 Tag Team Championships and are just one away from The Hardy Boyz, Edge & Christian at 7 reigns.
Despite the historic victory, the WWE Universe wasn't quite satisfied with the company's booking decision.
A couple of days ago, Jimmy got arrested after getting involved in a drunken dispute with cops causing many to believe that he and Naomi were trying to find a way to get fired by WWE in pursuit of All Elite Wrestling.
Instead, WWE put the titles on The Usos and shocked many fans worldwide. The Samoan brothers fell prey to sarcasm as fans roasted them on social media following their victory at Elimination Chamber.
For what it's worth, WWE doesn't want any Superstar to jump ship to AEW and is trying to do whatever possible to keep the talents happy.
It's clear that AEW is influencing WWE booking decisions in a major way.
The Miz & Maryse Announce Second Baby
The Miz was joined by his wife Maryse during his entrance at Elimination Chamber.
The couple then announced that their second baby is on the way.
Maryse broke the big news and fans began chanting "You Still Got It" to The A-Lister which he confirmed.
Congratulations to the It Couple! Monroe Sky Mizanin is going to be a big sister soon.
Female Superstars Irritated
Ringside News reports that some women in the Women's Tag Team Championship match were irritated after initial plans for Elimination Chamber were suddenly changed.
The Women's Tag Team Title match was supposed to main event the show. However sudden change of plans caused the match to be pushed up two hours.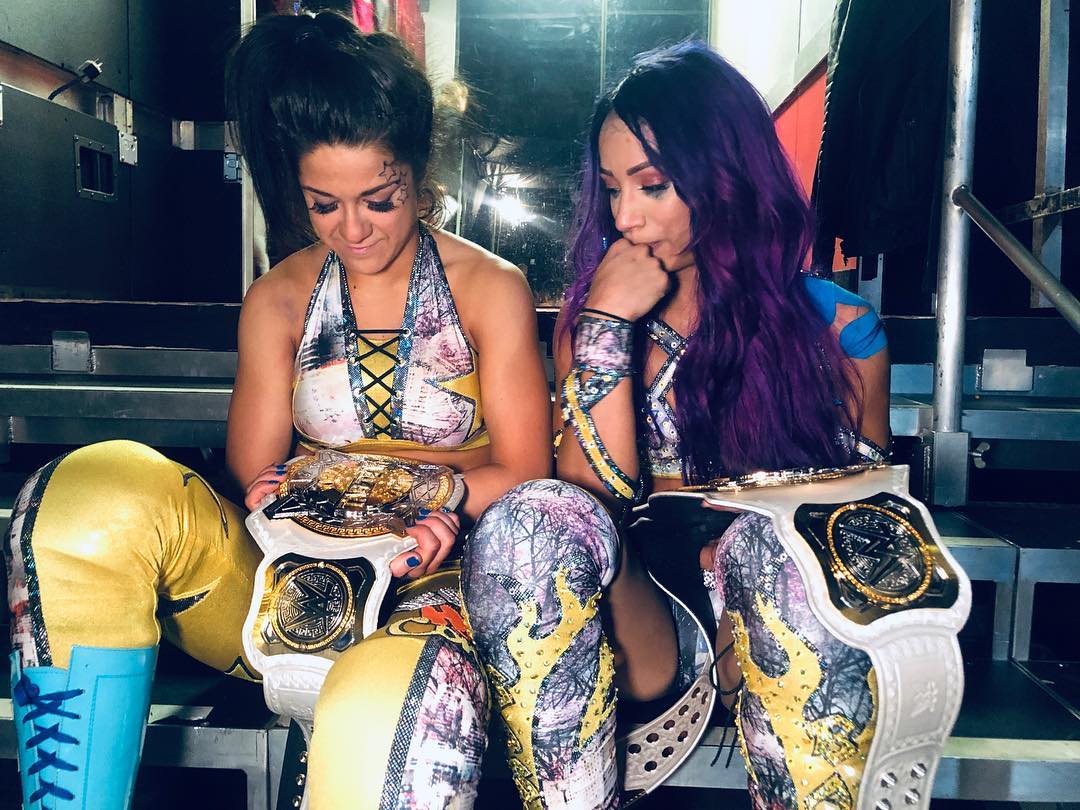 The participants had to rush for their make-up after coming to know about the change and losing the main event spot. Luckily, everyone was able to get ready just in time for action.