For the second time in five months, it was reported by TMZ earlier today that former Tag Team Champion Jimmy Uso has been arrested for DUI. According to the website, Uso was booked at 3:04 am on Thursday morning after he was found to have "an unlawful blood-alcohol level," and still remains behind bars with his bond set at $1000.
Uso was arrested back in February when he was pulled over in Detroit and allegedly "squared up" to a police officer and made it seem as though he wanted a fight, so the officer went on to book him for disorderly conduct and obstruction.
[adace-ad id="7797″]
This morning's incident reportedly took place close to Pensacola, Florida and TMZ reported that the charge on the police website states that it was DUI.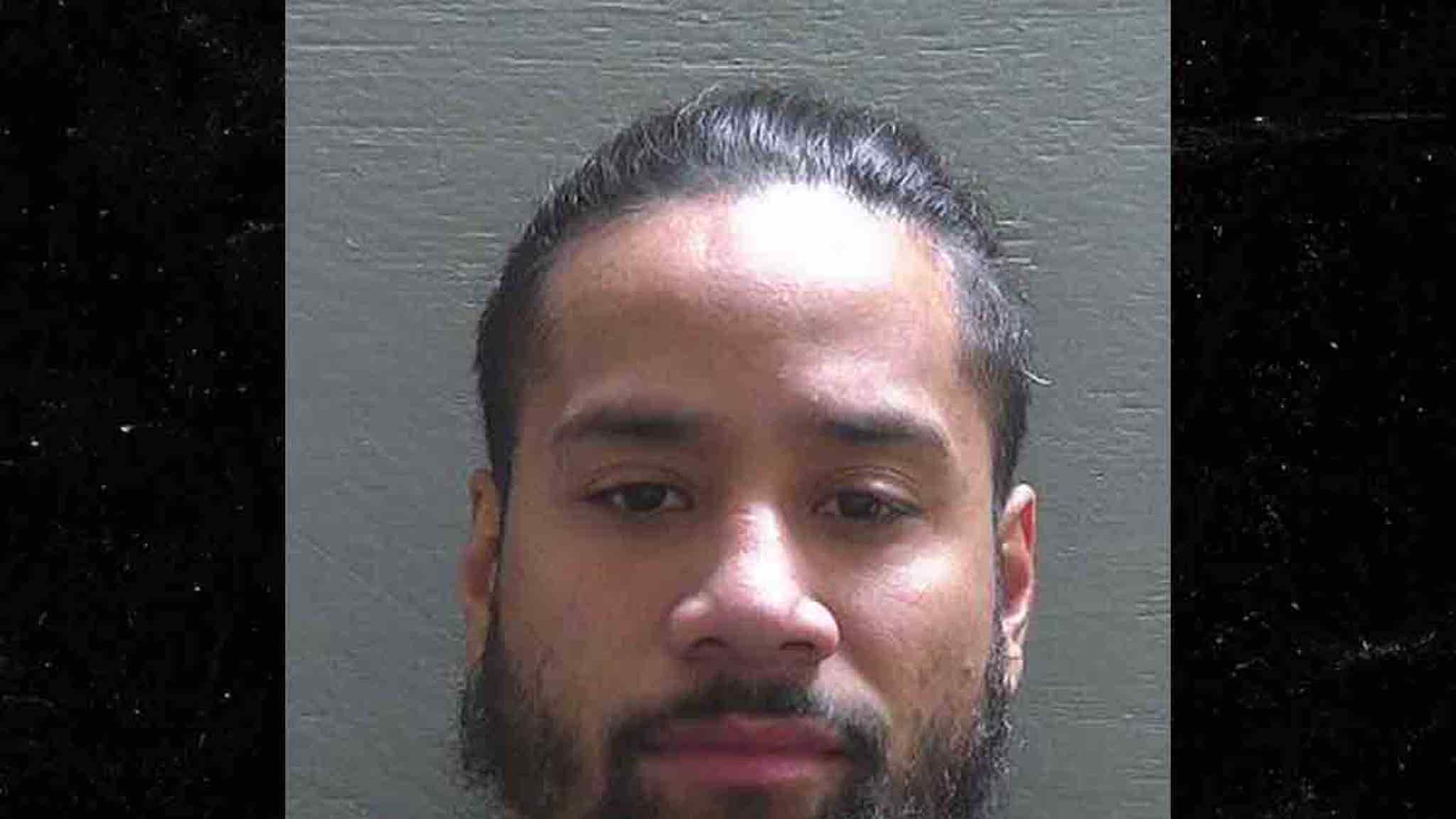 Interestingly, Jimmy and his brother Jey's exploits with the police were only mentioned earlier this week as part of The Raw Reunion show, when the brothers asked Cena to throw down some bars and be brought up the fact that the two brothers looked just like their mugshots.
[adace-ad id="19218″]
[adace-ad id="7795″]
The company themselves have stepped in and already released a statement following his arrest via PWInsider which makes it seem as though WWE is allowing the former Champion to deal with his own personal affairs.
[adace-ad id="7792″]
"Jonathan Fatu is responsible for his own personal actions."
Jimmy and Jey Uso looked as though they would be the next challengers for The Revival's Raw Tag Team Championships heading into SummerSlam next month, but the company could decide to rethink this after Jimmy's second arrest this year.
It will be interesting to see how this affects the former Champion on WWE TV and if the company is forced to punish both Jimmy and Jey for the actions of one half of their tag team.