Lacey Evans To Get "Super Big Push"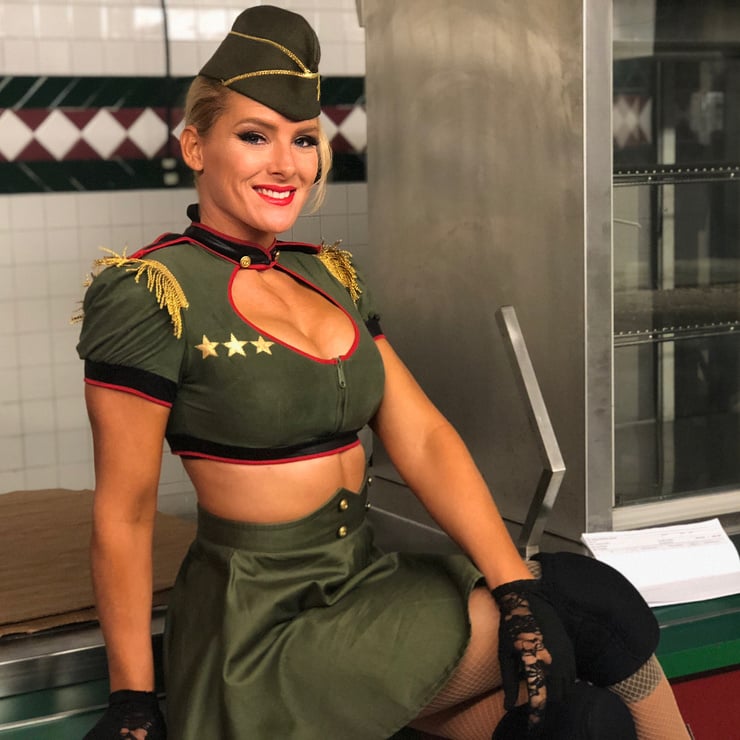 Lacey Evans made a brief appearance at Elimination Chamber as she walked down the aisle before heading backstage.
The idea was for Lacey to "class" things up on Sunday night.
[adace-ad id="7797″]
On Wrestling Observer Radio, Dave Meltzer revealed that WWE has big plans for Evans.
"So, Lacey Evans is getting a super big push. That is what that is all about."
"The plan is a super big push … I know people who are pretty smart in this business who think the world of her potential. I do think she plays her character real well."
[adace-ad id="3395″]
Ronda Rousey's Undefeated Streak
Ronda Rousey retained the RAW Women's Championship against Ruby Riott on Monday Night RAW, a night after she had successfully defended the title at Elimination Chamber against the same opponent.
With her recent victory, Rousey is now 16-0 in singles competition in WWE.
[adace-ad id="7795″]
A few weeks ago, Rousey suffered a loss during a tag team match against Sasha Banks and Bayley when her partner Natalya tapped out to The Banks Statement. However, The Baddest Woman On the Planet still remains undefeated in 1-on-1 competition.
At WrestleMania 35, Ronda will be defending her title against Charlotte Flair. The match that's most certainly going to include Becky Lynch (spoiler!) will potentially witness The Man walking out with the RAW Women's Championship.
However, even with that potential 'Mania defeat, Rousey will remain 'undefeated' as the title defense is going to be billed as a Triple Threat match, meaning her undefeated streak in singles competition will still remain unbroken.
The streak could be a storyline that WWE uses with Rousey post-WrestleMania 35.
[adace-ad id="4959″]
[adace-ad id="7792″]
Legends Returning At WrestleMania 35
On  PW Insider Elite audio, Mike Johnson revealed that WWE could be looking to bring back female legends for this year's WrestleMania.
As rumored several months ago, Hall of Famers Trish Stratus and Lita are to compete at WrestleMania 35. Nikki Bella and Brie Bella have also been rumored to play a role at 'Mania.
[adace-ad id="19202″]
"I can tell you there is talk of those teams potentially returning for WrestleMania."
It seems Team Bestie and The Bella Twins could be potentially returning to The Grandest Stage Of Them All.
"In fact, a couple of months ago there was talk we're talking in November coming out of the Evolution there was talk of The Bellas against Trish and Lita at WrestleMania coming out of the Evolution pay-per-view coming out of some of the talents. There's been no follow-up, no additional discussion that I've heard of and I have no idea if those plans are still in play."
"There was talk of The Bellas and Trish and Lita having a role at WrestleMania this year. We'll see if it actually happens or not."