Next week's episode of NXT will be the second part of their Great American Bash Show and features an epic Winner Takes All match between Keith Lee and Adam Cole.
The winner of the match will walk out with both the North American and The NXT Championships. The current COVID-19 pandemic has meant that WWE has been forced to tape multiple episodes of the show in advance and The Great American Bash episode for next week has already been recorded.
The lack of audience at the tapings over the past few weeks has meant that many of the spoilers for the shows have been kept under wraps, but it appears that one WWE star may be in hot water.
Last night, Indus Sher member Saurav Gurjar shared an image on his Instagram page which seemed to show that Keith Lee was set to win the match.
Lee can be seen in the ring holding both Championships aloft while the arena is covered in confetti. It's quite harrowing viewing and it's obvious that this match is set to have a shock victor.
The match was recorded last night, even though only night one of the show was aired. The up and coming star has since deleted the image which makes it even more suspicious, but eagle-eyed fans managed to get a screenshot before it was removed.
Could this mean that Adam Cole's reign as NXT Champion will finally come to an end next week at The Great American Bash night 2?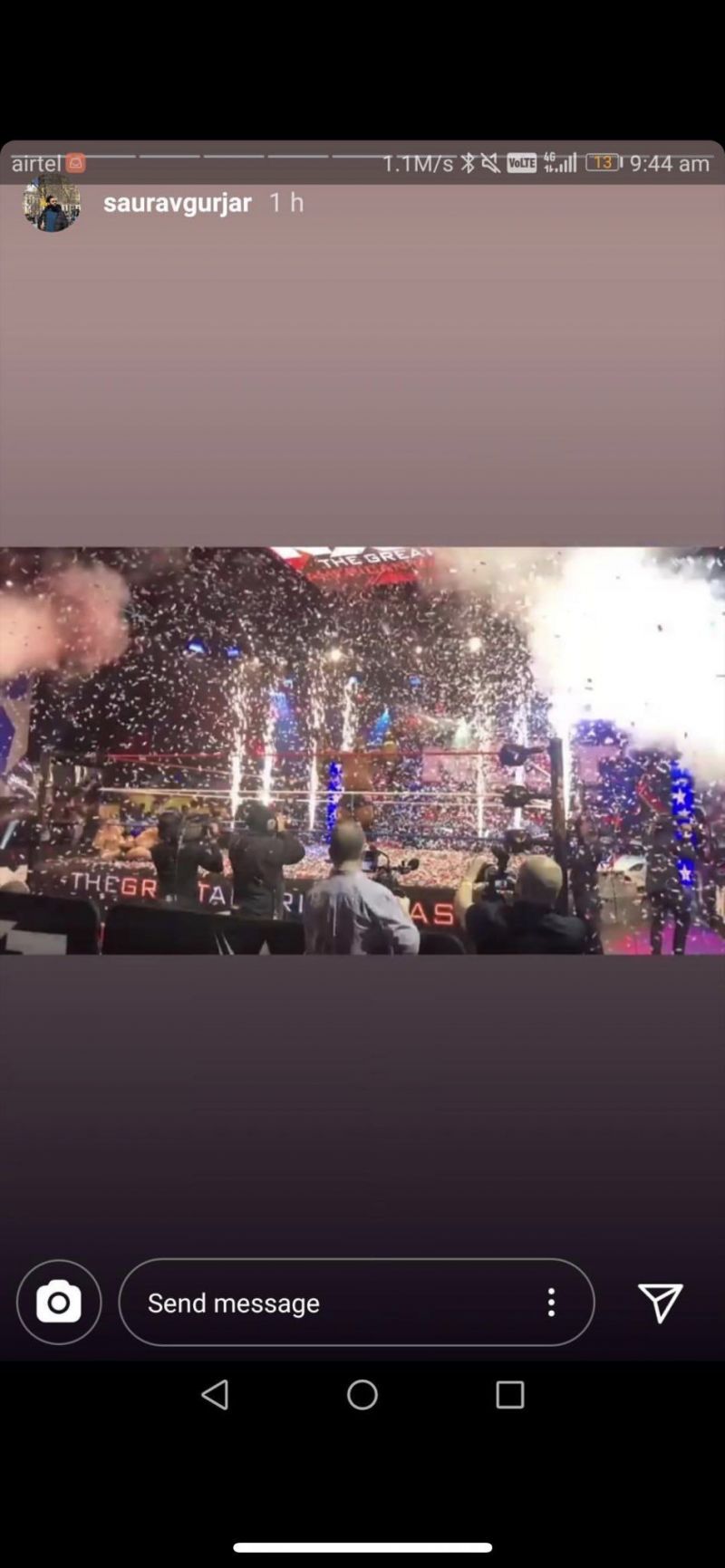 The star obviously shared this image by accident as he tried to share some images from last night's show, but now he could have completely spoiled the outcome of the match for many fans who were looking forward to one of NXT's biggest showdowns in recent years.