It was reported earlier this week that Vince McMahon had sent out a letter ordering all of his employees to disable their accounts on streaming services such as Twitch, Youtube, and Tik Tok following October 2nd.
The new rule has come in after it emerged that many WWE stars were boosting their earnings from being part of these services, something that Vince McMahon saw as the WWE stars exploiting their ring names which are owned by the company.
The former 13-time World Champion Randy Orton is one of the biggest stars in the company at present and battles for the WWE Championship at Clash of Champions in just three weeks' time, but following last night's episode of Raw, even the Viper took a jab at the new rules.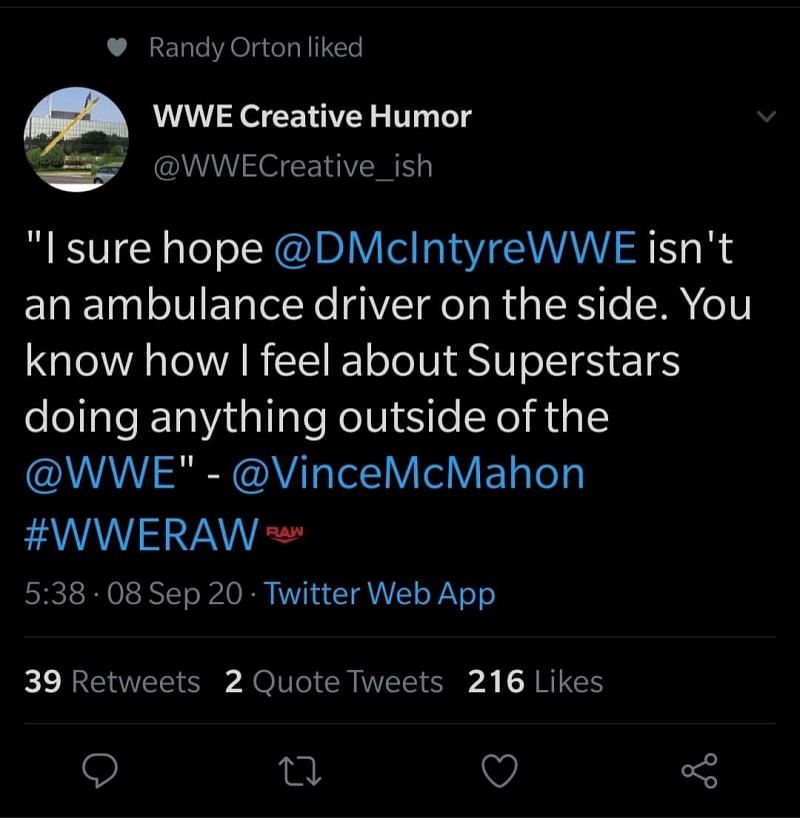 Orton liked a Tweet from WWE Creative Humor that made a joke about how Drew McIntyre couldn't have a second job as an ambulance driver since it would be against McMahon's new rules.