Sasha Banks Suffers Wardrobe Malfunction On Monday Night Raw
Sasha Banks and Bayley defeated Ronda Rousey and Natalya in tag team action this week on Monday Night RAW. During the match, the screen went blank for a few seconds due to a wardrobe malfunction. The Boss had her backside briefly exposed while countering Natalya.
WWE managed to blank the screen for most of the country due to the 7-second delay but wasn't able to do so for satellite viewers. Fortunately Banks had something on under her tights, but it was very sheer material
[adace-ad id="3395″]
[adace-ad id="7797″]
Rey Mysterio Linked With Returning Superstar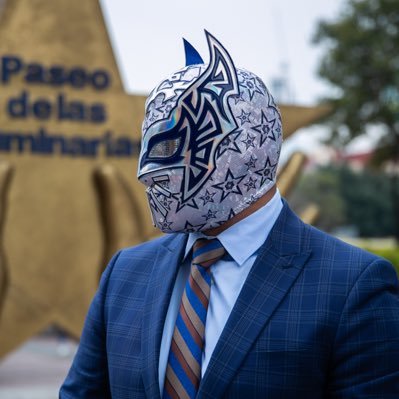 WWE high-flying legend Rey Mysterio could be pairing up with another masked Superstar sooner than later.
According to PWInsider, Sin Cara is back at the WWE Performance Center working on his in-ring return. WWE is in talks of "linking him to Rey Mysterio when he returns."
[adace-ad id="4959″]
[adace-ad id="7795″]
Royal Rumble Announcers
WWE's upcoming and first pay-per-view of 2019, Royal Rumble takes place this Sunday at Chase Field in Phoenix, Arizona.
Jonathan Coachman, David Otunga, JBL, Charly Caruso, Shawn Michaels, Jerry "The King" Lawler, Booker T and Beth Phoenix will be part of the kickoff pre-show (5 PM ET).
Michael Cole, Corey Graves, JBL and Lawler will be calling the 30-Man Royal Rumble match while the 30-Woman Royal Rumble match will be called by Renee Young, Tom Phillips, Beth and Graves.
Cole, Graves and Young will call the WWE Universal Championship and RAW Women's Championship matches.
Phillips, Graves and Saxton will call the WWE Championship, United States Championship, SmackDown Women's Championship and SmackDown Tag Team Championship defenses.
Kayla Braxton, Dasha Fuentes and Sarah Schreiber will be taking care of backstage interviews.
[adace-ad id="19210″]
[adace-ad id="7792″]
Mike & Maria Not On The Road For WWE
Mike Bennett and Maria Kanellis Bennett requested for their WWE releases but were turned down by the management. Maria gunned down the report on social media but that doesn't change the fact that they had asked WWE to release them from their contracts.
On PW Insider Elite audio, Mike Johnson revealed that the couple has not been hitting the road for WWE lately.
"Two of the talents that have been talked about quite a bit are Mike and Maria Kanellis […] we are told they are not on the road for WWE this week and they are not scheduled to be on the road which seems a little weird because everyone's on the road every week."
WWE also removed Mike and Maria's "Power of Love Collection" from the WWE Network. The show was supposed to be hosted by the lovebirds for the upcoming Valentine's Day holiday.
Although "it's not hard to connect the line from A to B here," it remains to be seen whether WWE resolves whatever issue there is ahead of WrestleMania season.