The United States has been going through a number of issues over the past week with riots sparking up in a number of states in reaction to the death of George Floyd who died while in police custody last week.
Many famous stars have reacted to the death of Floyd and the lack of reaction from the authorities, which has led to much more debate online.
Hulk Hogan's ex-wife Linda reacted to the looting and rioting on her Twitter page and it was quite an offensive Tweet with racial undertones.
The Tweet has led to some interesting reactions, one of which was AEW President Tony Khan who made it clear that Linda is now banned from all future AEW shows.
Tony Khan also stated in the Tweet that Hulk Hogan is now also banned from all future AEW shows as well after his ex-wife's outburst.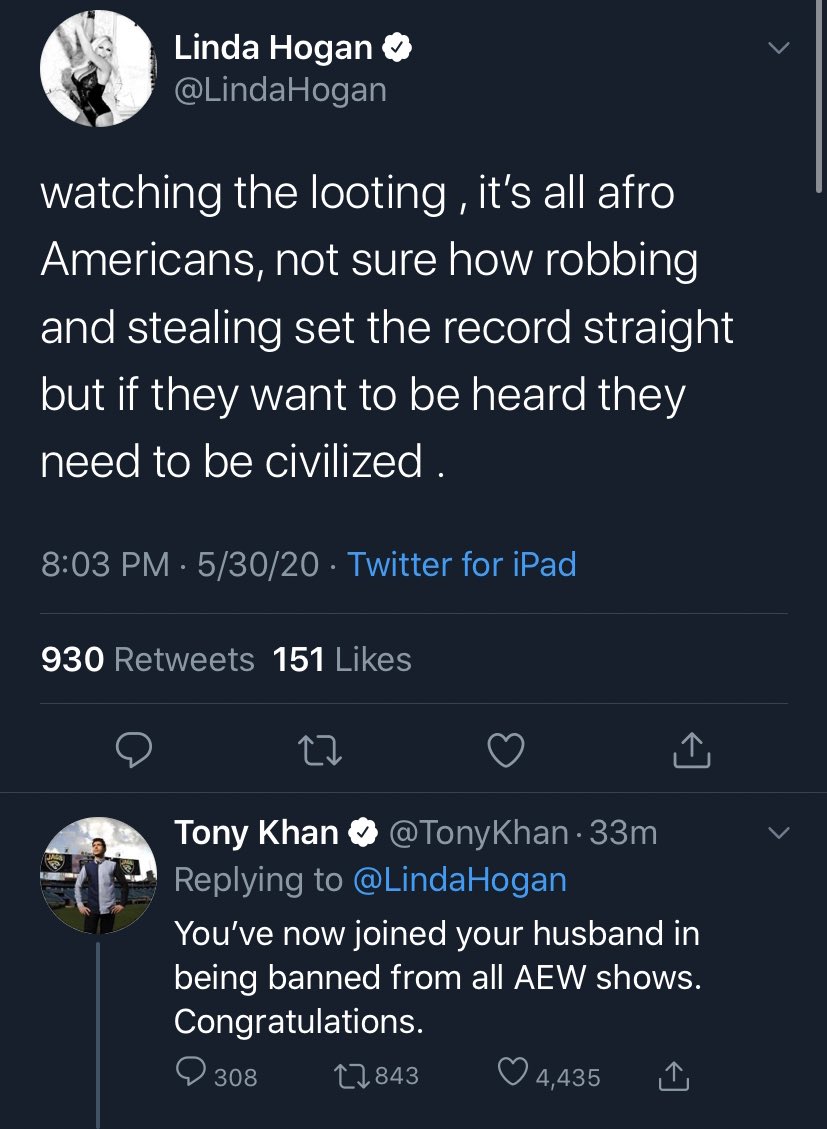 It's unknown whether or not Hogan was already banned from AEW shows ahead of the Tweet or if Khan made the decision to ban both Hogan family members following the Tweet.
Linda has since removed the Tweet from her account, but a quick search on Twitter shows that there were a number of screenshots taken before she was able to remove the Tweet.