WWE COO and the main figure behind WWE NXT, Triple H doesn't mince words when it comes to declaring the war on All Elite Wrestling. WWE quickly moved NXT to national television after AEW's announcement of their own weekly show and even scheduled it to start two weeks prior to AEW Dynamite.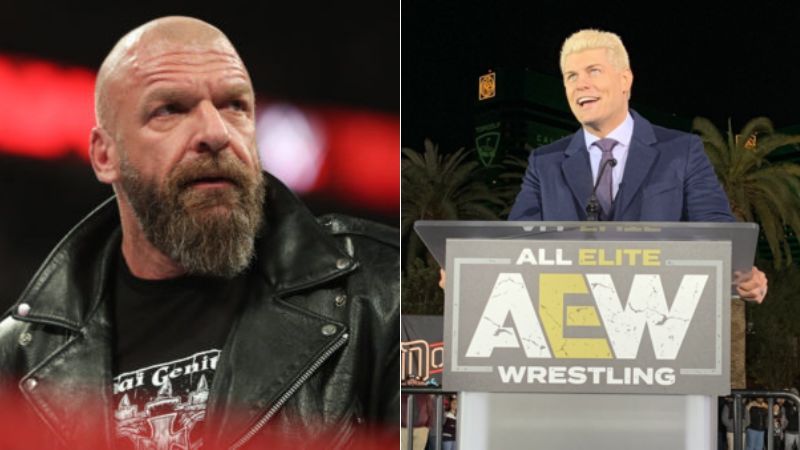 [adace-ad id="7797″]
Triple H recently talked to Wrestling News and spoke about the upcoming clash on Wednesday nights. The Game once again maintained that he doesn't see AEW as competition, and he wants to put out the best show possible.
"Since day one, I have thought about trying to make each show better than the one before, trying to raise talent to another level, trying to make this product the best product it can be while embracing its difference from RAW and from SmackDown and everything else that's out there."
[adace-ad id="19218″]
[adace-ad id="7795″]
Triple H said that AEW has had a few shows till now, and he has liked what he has seen till now. However, The Cerebral Assasin said that those few shows don't determine AEW's success and producing content 52 weeks a year will be a different case altogether.
"We have the opportunity five years, in or whatever it is, to stay in our time slot, go to the No. 1 cable channel on television and expand it so there's more opportunity for everybody, but the goal is the same. It doesn't matter to me if there's another show on that night. It doesn't matter to me if there's somebody else in the space. I'm not concerned with that, especially not yet given the fact that so far, they've held four, five shows. And they've been great. But they're one-off shows.Fifty-two weeks a year, two hours live every week is a different animal."
[adace-ad id="7792″]
NXT premiered on USA Network two weeks ago and has garnered over million viewers in the first two episodes. Triple H is quite happy with these numbers and says that this is a marathon and not a sprint.
The Wednesday Night Wars are spicing up with each passing day, and hopefully, we are treated to quality television on Wednesday nights.
NXT airs its first two-hour episode on the USA Network on October 2 at 8.00 PM.