Velveteen Dream has been in hot waters recently due to several accusations against the former North American Champion which have come up in the last few months.
Although WWE COO Triple H has clarified that the company did not find any wrongdoing from Dream's side, several fans have taken note of the evidence presented against the NXT superstar.
A #FireVelveteenDream trend took off on Twitter during the NXT episode this week, and later Dream posted a tweet which appeared to mock the trend. He has deleted the tweet since then.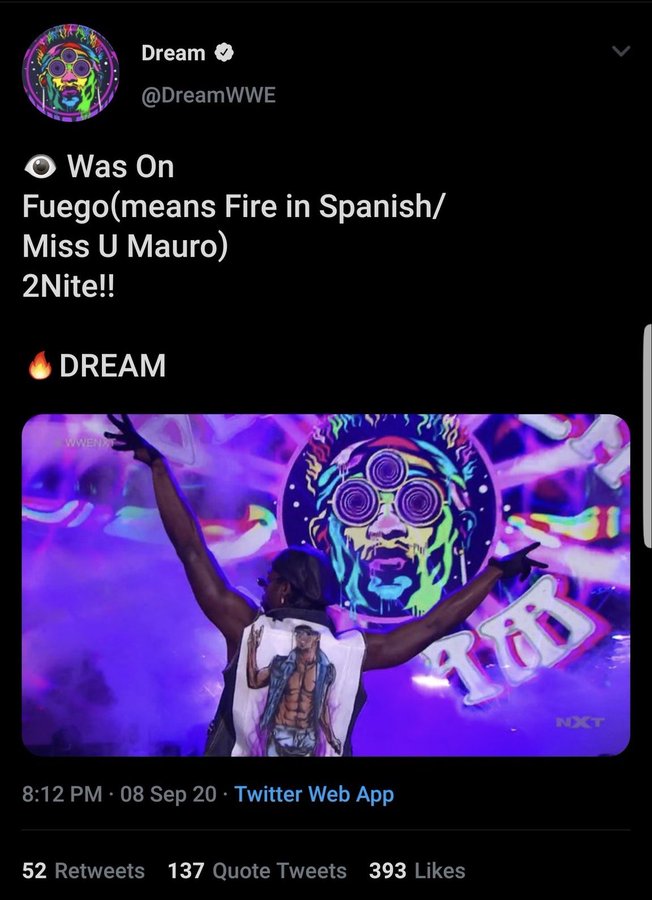 Dream is yet to respond to some of the latest accusations, after refuting the earlier ones in April.
The accusers confirmed that they weren't contacted by WWE for any background check, despite WWE claiming the opposite.