Event: WWE SmackDown
Date: February 14, 2020 
Location: Vancouver, BC
WWE SmackDown Results and Highlights
Alexa Bliss and Nikki Cross opened the show with A Moment of Bliss with Carmella as their guest. Bayley interrupted the segment and the Princess of Staten Island challenged her for the title match right away.
SmackDown Women's Championship | Bayley (c) def. Carmella: The championship match went better than most of the WWE Universe expected as it was filled with a lot of nearfalls by both the champion and the challenger. Bayley, in the end, cheated by using the support of the ropes to pin Carmella to retain the title.
Post-match, Bayley attacked Carmella from behind and delivered the Rose Plant finisher. Naomi rushed in and kicked the champ out of the ring to end the segment.
Backstage: Bayley declared that she will be defending her title at Super ShowDown.
2-on-1 Handicapped Match | Sheamus def. Shorty G and Apollo Crews: The faces got an early advantage as they caught the former champion off guard and hit him with quick strikes and confused him with quick tags. The Celtic Warrior recovered from the early onslaught and delivered a Brogue Kick to Crews to secure the pinfall victory.
Bray Wyatt interrupts Hulk Hogan: Hogan was live from his home and he warned The Fiend about getting in the ring with Goldberg. Bray Wyatt interrupted Hogan with a FunHouse segment and warned him that if he isn't careful, he might end on The Fiend's wall. Hogan said he will see him in Tamps and left the show abruptly.
Braun Strowman saves Elias: Sami Zayn and Cesaro were in the ring for a singing protest against the injustice they have been facing. Elias interrupted and took control of an active Vancouver crowd. The angry heels attacked Elias and outnumbered him before Braun Strowman rushed in to make the save. The Monster Among Men cleared the ring and decimated the security guards hired by Zayn to end the segment.
Announcement: Carmella will face Naomi next week on SmackDown and the winner will face Bayley for the SmackDown Women's Championship at WWE Super ShowDown on February 27.
Dolph Ziggler spoils Otis's date with Mandy Rose: Otis has been preparing for this moment from the time Mandy Rose agreed to go out on a date with him on Valentine's Day. The Heavy Machinery star arrived at the restaurant, only to see Dolph Ziggler sitting at the table with Rose. A seemingly heartbroken Otis dropped the roses he had bought for Rose and left the place without even confronting them.
Roman Reigns and Daniel Bryan def. The Miz and John Morrison: Daniel Bryan turned out to be the mystery partner for Roman Reigns while Baron Corbin made his way through the crowd displaying a ticket to watch the show. Corbin was banned from participating in matches as a punishment for mistreating a fan last week on SmackDown.
After a lot of back and forth, The Miz countered an attempted Spear from Reigns, with a Skull Crushing Finale, but Bryan made the save just in time. Miz went for the Running Knee, mocking Bryan, but Reigns countered it with a Superman Punch and followed it with a Spear for the win.
Corbin attacked Reigns from behind with a scepter, despite the ban, and ended the show by sitting on his throne which was set up at the start of the ramp.
WWE Friday Night SmackDown Takeaways
1. Dolph Ziggler vs. Otis?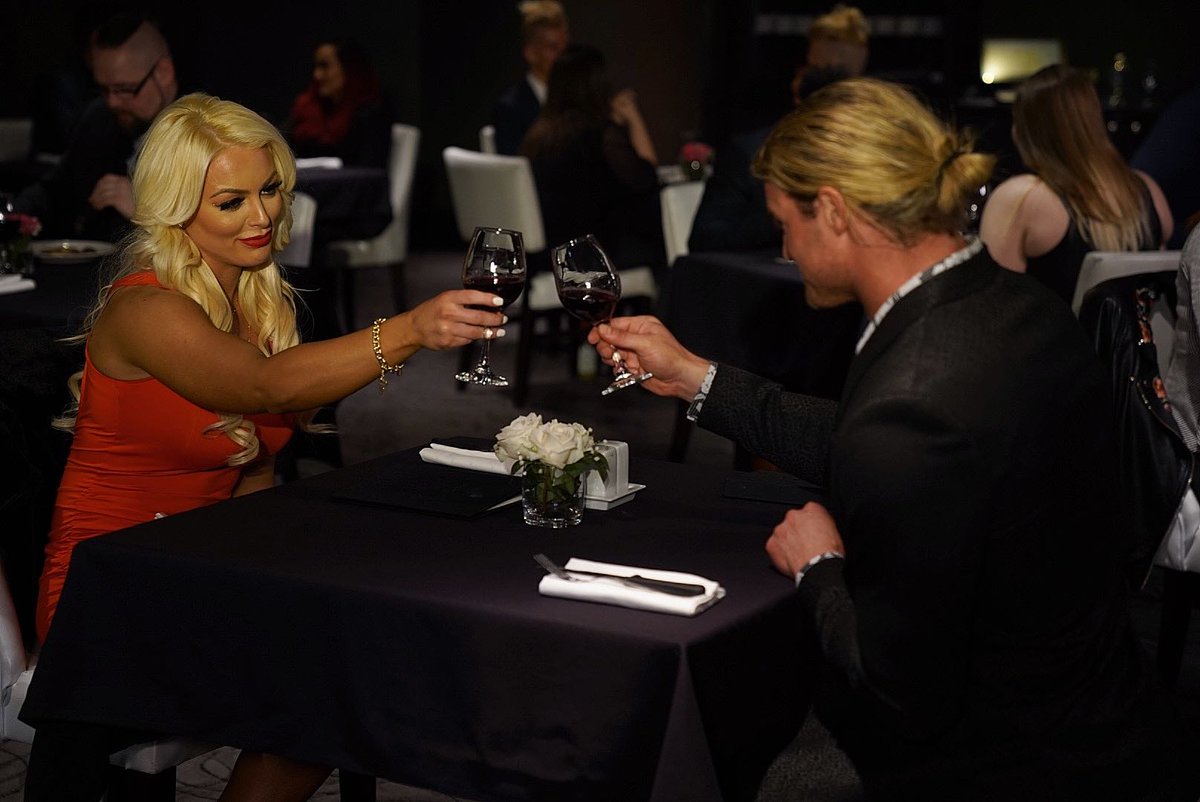 Otis was prepared for the biggest night of his life this week as he headed out to a date with Mandy Rose and it's quite obvious that Dolph Ziggler had an issue with this. Ziggler has tried to come between the couple a number of times in recent months but hijacking a date that Otis worked hard for could be enough to tip him over the edge.
Otis has only competed in Tag Team competition in recent months on the main roster. Could this be the boost he needs to enter singles competition and feud with Ziggler over Mandy Rose?
2. The Women Will Make History In Saudi Arabia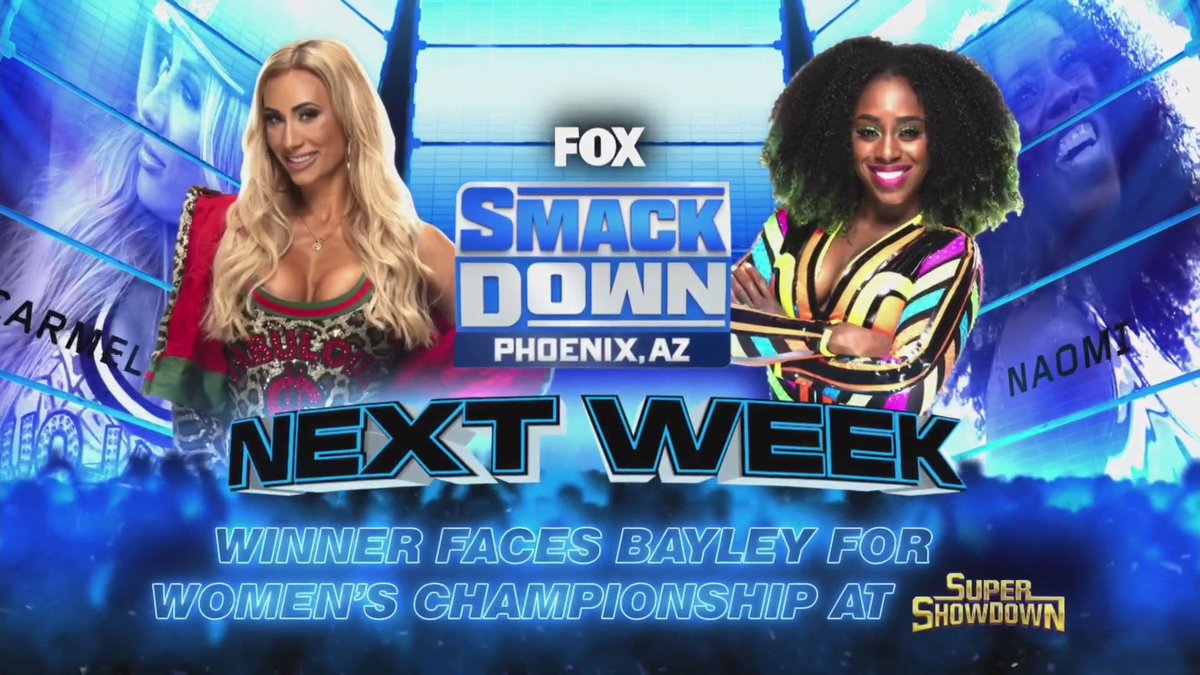 There was speculation surrounding the SmackDown Women's Championship match at Super ShowDown over the past week, but Carmella and Bayley faced off this week on SmackDown instead. Interestingly, Bayley then went on to announce that she would be making history in Saudi Arabia by being the first female to defend a Championship in the Middle East.
Next week on Friday Night SmackDown, Naomi will face Carmella with the winner heading to Saudi Arabia to challenge Bayley for her Championship.
3. Bray Wyatt vs. Hulk Hogan?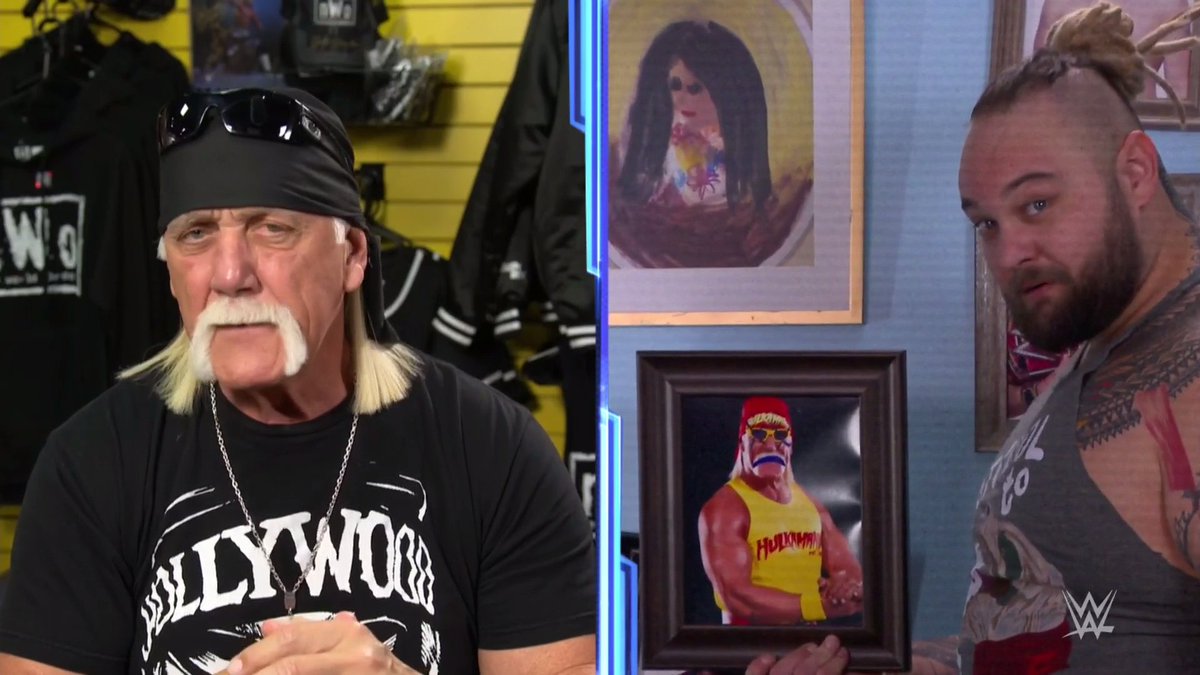 Hulk Hogan made an appearance via Skype this week on SmackDown in order to give his views on the match between Goldberg and The Fiend at Super ShowDown on February 27th. Hogan was obviously put in the firing line for a reason and Wyatt teased a match with the WWE Hall of Famer when he showed a photo of Hogan that was prepared to be added to his FunHouse wall.
Hogan's medical state is unknown but if he's in Saudi Arabia in less than two weeks' time then it's easy to see him planting some seeds ahead of a showdown with The Fiend in the future.
4. Planting Seeds For Elimination Chamber?
A Moment of Bliss kicked off this week's episode of SmackDown and Women's Champion Bayley made a point of reminding the WWE Universe of her issues with Alexa Bliss. Naomi and Carmella obviously have claims for the Women's Championship as well, while either Dana Brooke or Lacey Evans could make up the numbers in a potential Elimination Chamber match, which would leave one more space for a returning Sasha Banks.
Once again Banks was missing from ringside and wasn't on hand to help Bayley out of a beatdown, so The Boss could return on March 8th and make a play for the Women's Championship which would then go on to set up a match between the two women at WrestleMania, a match that has been rumored for this year's card.