Aleister Black In Line For Huge WWE Push?
Aleister Black is a former NXT Champion, but ever since he was moved over to SmackDown Live back in April he has been reduced to cutting vague promos in a dark room. Hopefully, WWE has found him a decent feud heading into SummerSlam season since The Wrestling Observer reports that The Dark Destroyer has a lot of backing from WWE officials and when he finally does make his return to the ring, he will be in receipt of a huge push.
[adace-ad id="19218″]
[adace-ad id="7797″]
Fandango's Move To NXT May Not Be Permanent
Fandango made his debut on NXT as part of the latest batch of tapings which took place at Full Sail University this week. Fandango returned to save his partner Tyler Breeze and reunite The Fashion Police, but even though Breeze has found a new home on NXT it doesn't appear that his team mate will stay.
According to The Wrestling Observer Radio, Fandango isn't booked for upcoming live shows with the NXT brand, which means that it's unlikely that his move back down to the NXT brand is permanent.
[adace-ad id="3395″]
[adace-ad id="7795″]
Goldberg Wants To Return For One More Match?
Goldberg was last seen in a WWE ring at Super ShowDown when he lost his first match in more than two years to The Undertaker. It's safe to say that Goldberg wasn't happy with the way the match went, which is why rumors now suggest that he will want to come back and wrestle one more match.
According to Mike Johnson of PWInsider, the only way WWE could prevent Goldberg from returning would be to "medically disqualify him," otherwise the former Universal Champion may wish "to come back and having at least one more match so he's happy with the final bout."
[adace-ad id="4959″]
[adace-ad id="7792″]
Lars Sullivan's Injury Could Be Worse Than First Thought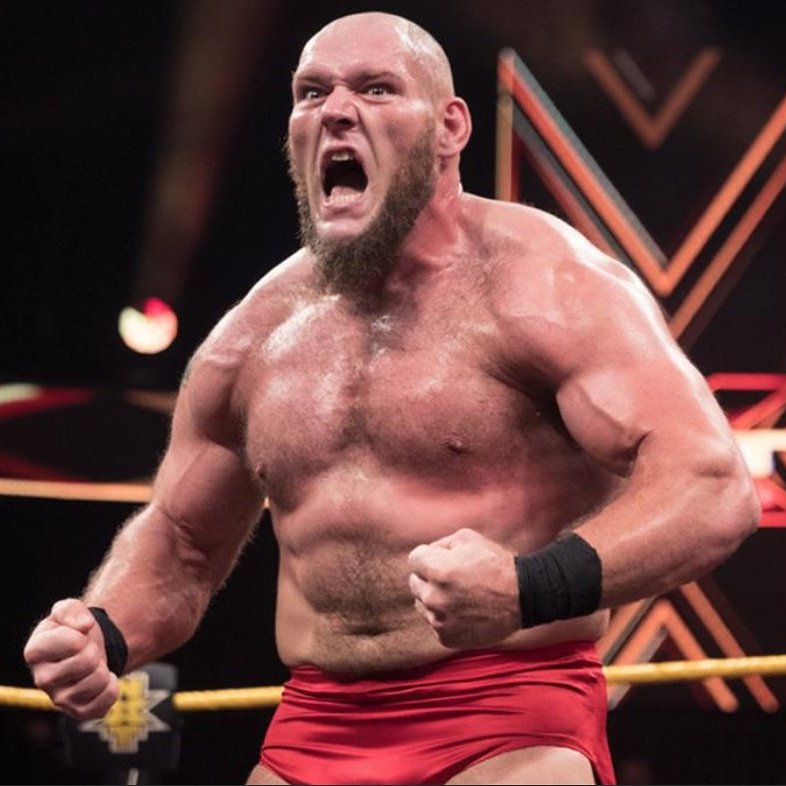 Lars Sullivan was originally scheduled to wrestle Matt Hardy on SmackDown this week, but this match had to be canceled when The Freak suffered what was said to have been a minor injury. According to a report by The Wrestling Observer, this injury is now believed to be "worse than originally believed."
Sullivan will have to have an MRI on his knee before the company can diagnose the injury and make a prognosis for his time on the sidelines, but since it took so long for him to get his career on the main roster started, this is the worst possible news for the former NXT star.
[adace-ad id="19214″]
[adace-ad id="19202″]
Charlotte And Andrade Set For WWE Return
Andrade's mother passed away just hours after his match against Finn Balor on June 7th in Saudi Arabia as part of Super ShowDown, which is why Andrade wasn't on SmackDown this week. The former NXT Champion is now expected to return to televised action with the company just yet, but his girlfriend Charlotte Flair is set to return at WWE Live Events this weekend.
According to WrestlingInc, the duo was given some time off by WWE following Andrade's mother's passing and since Andrade is being advertised for upcoming live events, it's possible that he will be returning to SmackDown Live in the coming weeks.
[adace-ad id="19216″]
[adace-ad id="19204″]
Stomping Grounds Tickets Are Not Selling Well
WWE's newest pay-per-view takes place in just over a week's time but adding a new name to the show hasn't helped to perk up the interest of the WWE Universe. Instead, Slice Wrestling is reporting that tickets for next Sunday's show are not selling well and the biggest reason for this could be the fact that most of the card is made up of rematches that have already been seen.
All Out tickets sold out in less than 15 minutes when they went on sale yesterday, so WWE needs to up their game over the next week if they're hoping Stomping Grounds will be presented in front of a packed out crowd in Washington.
As ever, wrestling fans are reminded that the above are just rumors and should not be taken at face value as facts.