WWE Set To Launch New NXT Brand
According to a report by The Wrestling Observer, WWE is now in talks to start new NXT brand in Canada, the company is reportedly holding tryouts at the Paramount Fine Foods Center in Mississauga, Ontario, Canada, from August 7th-9th.
Former WWE star Santino Marella owns a wrestling promotion in the area and it appears that the company is looking for him to come on board as a coach for the promotion when it finally becomes a reality.
[adace-ad id="7797″]
Daniel Bryan Heading Over To 205 Live?
Daniel Bryan and Erick Rowan lost their SmackDown Tag Team Championships to The New Day back at Extreme Rules and Bryan was then reported to be set to make a career-altering decision. This announcement was never made and he was suspiciously absent from this week's episode of SmackDown Live, which has led to rumors that the former World Champion could be heading to 205 Live.
The rumor originated from a parody account on Twitter but has since been picked up by a number of reputable news outlets, who believe that Bryan could be the savior that the brand needs.
[adace-ad id="19218″]
[adace-ad id="7795″]
Upcoming Saudi Arabia Show Could Lead To All-Female Episode Of SmackDown Live
The women of WWE have pushed for the right to wrestle in Saudi Arabia over the past few years, but the biggest step that the country has taken has seen Renee Young take up her place on commentary throughout the show.
Last year WWE gave the women their own pay-per-view in order to make up for the fact that they couldn't travel to The Middle East and perform, something that won't be happening this year, but WWE has another option. According to Dave Meltzer of The Wrestling Observer, the women of WWE could be given an all-female episode of SmackDown Live instead.
"One way they could manage is to promote the Friday show in Newark as an all-women's SmackDown show. That would at least take the place of the Evolution PPV that for whatever reason isn't on the schedule this year. They could heavily promote it as an all-women's SmackDown, the first time ever and could use that to offset the obvious criticism of them running if Saudi Arabia doesn't allow the women to come," he said via TheInquisitr.
[adace-ad id="3395″]
[adace-ad id="7792″]
The Rock To Appear On First SmackDown Live On Fox?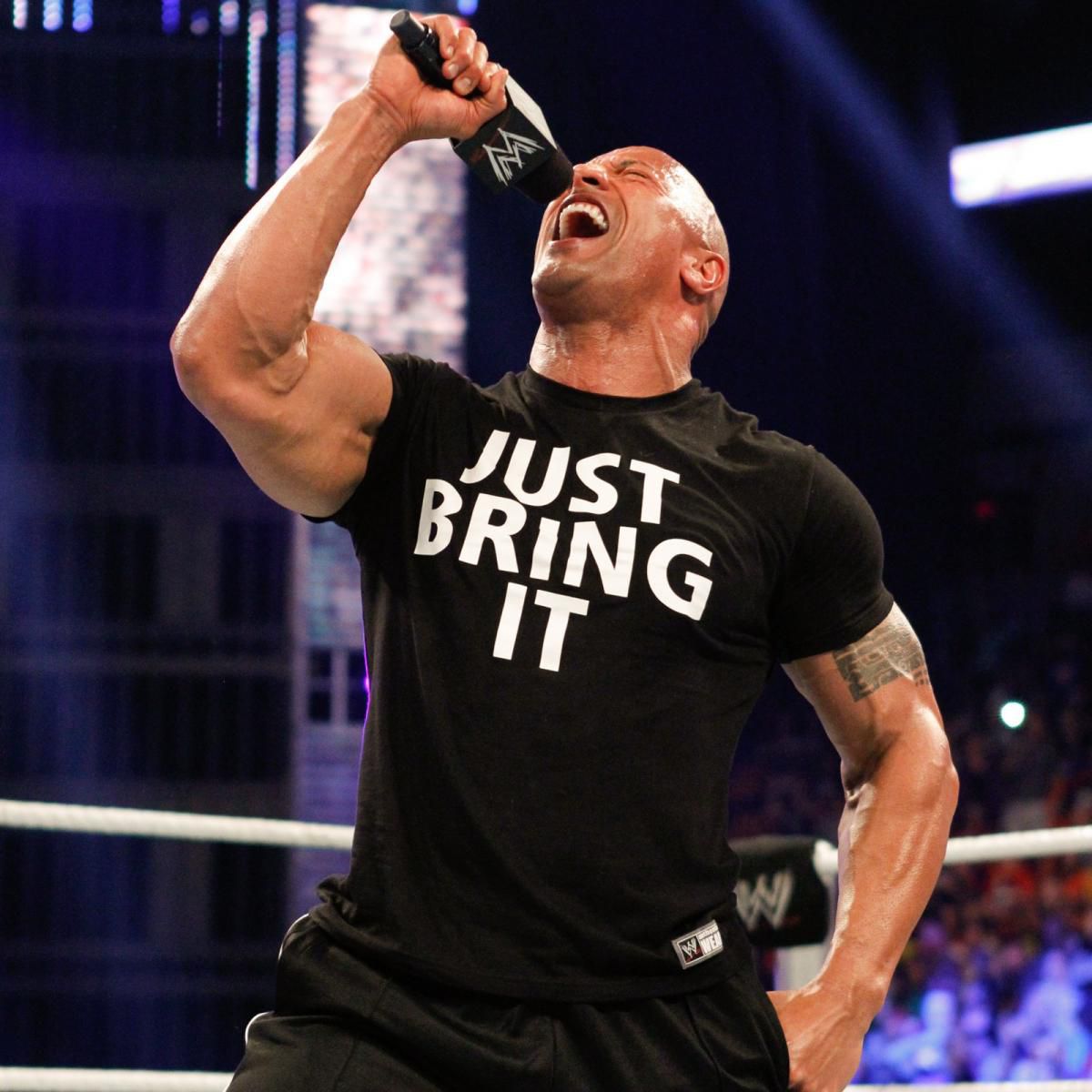 Rumors have been running wild about WWE's first live SmackDown episode on FOX on October 4th, since fans are aware that the company needs to set the bar from the outset. Names have been thrown around including President Donald Trump in recent weeks, but now it's been reported by The Wrestling Observer that the company has reached out to The Rock about an appearance.
WWE hopes that the former World Champion whose famous catchphrase coined the name of the show will appear live in person, but he hasn't agreed to a deal just yet.
[adace-ad id="4959″]
[adace-ad id="19202″]
Trish Stratus To Wrestle Charlotte Flair In Toronto
This rumor has spread around the wrestling world like wildfire this week, after it was revealed that Charlotte Flair was going to choose her own opponent for SummerSlam because Bayley had picked Ember Moon. Reports have since suggested that WWE Hall of Famer Trish Stratus will be the one stepping up to the challenge.
Charlotte and Trish Stratus are obviously two of the most decorated women's wrestlers in WWE history and this is a match that the WWE Universe has been anticipating for many years, so it makes sense that it would happen at SummerSlam in Stratus' home town.
[adace-ad id="5206″]
[adace-ad id="19204″]
WrestleMania 36 Main Event Could See The Rock Take On Brock Lesnar
The Rock is one of the busiest men in entertainment at the moment, but he's someone who will always answer the call from WWE. The original plan was for The Rock to return and face Roman Reigns back at WrestleMania 35 before Reigns was forced onto the sidelines due to his real-life health battle.
The company is obviously still looking to make that match happen, but according to Slice Wrestling this time at WrestleMania 36. Nothing has been decided yet, but the current plan could see either Roman facing off against his cousin or The Rock taking on Brock Lesnar on April 5th, 2020. Interestingly, if The Rock is part of SmackDown Live on October 4th, WWE could use the appearance to plant some seeds.
As ever, wrestling fans are reminded that the above are just rumors and should not be taken at face value as facts.