Bobby Lashley Not Expected To Face Rusev At Survivor Series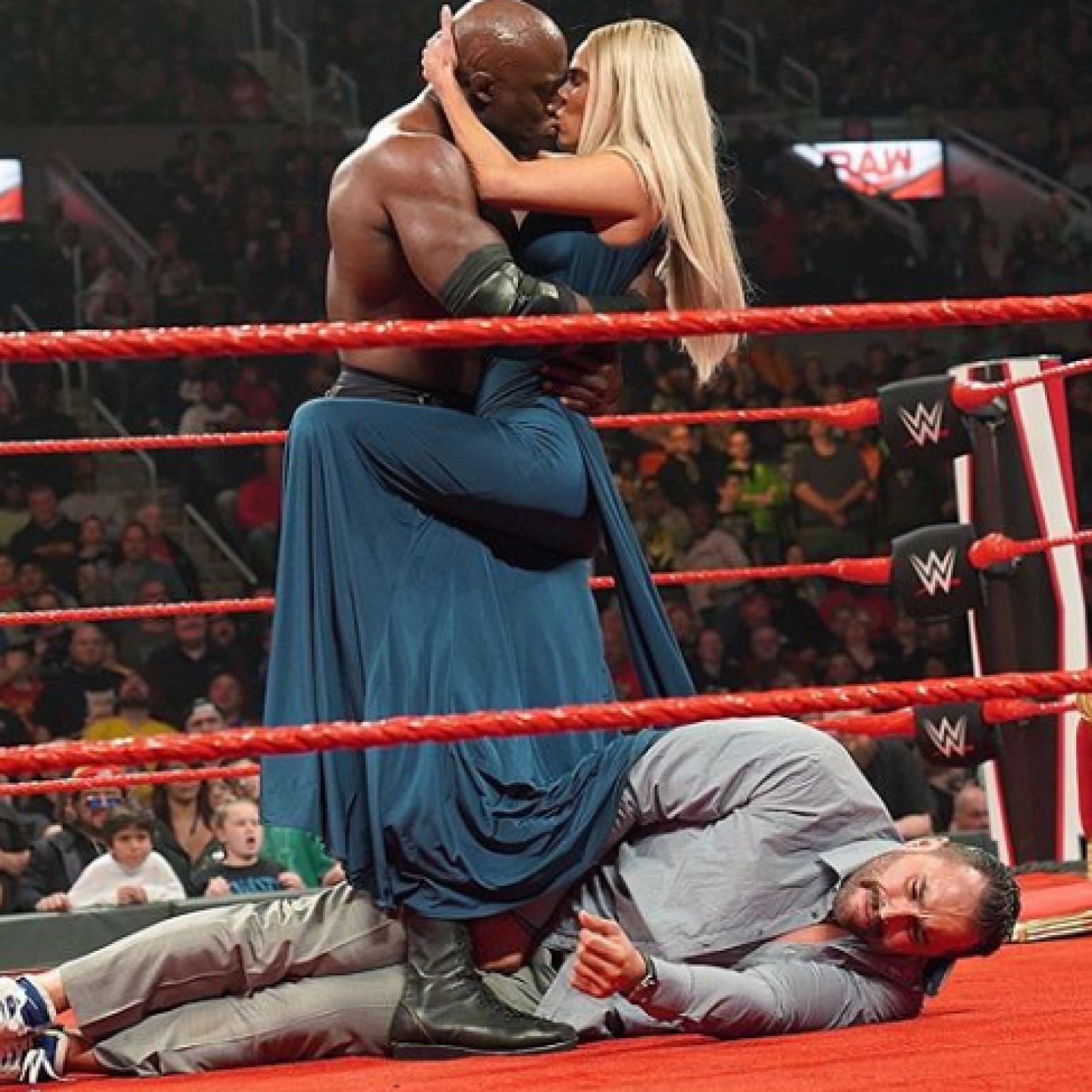 Over the past few weeks, the tension has been building between Bobby Lashley and Rusev since it was revealed ahead of Crown Jewel that Lana had cheated on Rusev and started a relationship with Lashley. This past week on Raw, Lana revealed that despite the adultery, she was pregnant with Rusev's baby which seemed as though it could have been another trap from The Ravishing Russian.
Despite this being one of WWE's most controversial storylines at present, The Wrestling Observer is reporting that it won't be part of Survivor Series, so the WWE Universe will have to wait much longer to see Rusev and Lashley finally do battle in a WWE ring.
[adace-ad id="19218″]
[adace-ad id="7797″]
WWE Scraps Plans For a Title Change
Daniel Bryan will now be facing The Fiend for the Universal Championship at Survivor Series next weekend, but The Wrestling Observer is reporting that this wasn't the original plan for Bryan or The Fiend. Bryan was originally scheduled to be part of the triple threat match between NXT North American Champion Roderick Strong, United States Champion AJ Styles, and Intercontinental Champion Shinsuke Nakamura, in place of Nakamura.
In order for this to happen, it would have meant that he needed to defeat Nakamura for the Intercontinental Championship ahead of Survivor Series. This didn't happen and now it's reported that The Artist isn't expected to lose his Championship anytime in the near future.
[adace-ad id="3395″]
[adace-ad id="7795″]
Brian Kendrick Taking an Indefinite Leave Of Absence?
Brian Kendrick is a former Cruiserweight Champion, but someone who initially returned a few years ago and was part of storylines on the main roster. In recent months, he has been another star in the company who has been overlooked and pushed into feuds with up and coming stars on 205 Live with very little explanation.
The former Champion took to Twitter earlier this week to declare that he was taking a leave of absence and referenced the lack of opportunities as the main catalyst for this decision.
[adace-ad id="4959″]
[adace-ad id="7792″]
Reason Why Maria Kanellis' Pregnancy Storyline Was Nixed
Maria Kanellis and her husband Mike signed new five-year deals with WWE ahead of the announcement that Maria was expecting the couple's second child. This then allowed WWE to create a storyline surrounding this new pregnancy but when Mike asked for his WWE release, the company was forced to take him off TV and end the angle.
According to The Wrestling Observer, this storyline has now been pushed further forward and will be including Lana, Bobby Lashley, and Rusev moving forward.
"Mike Kanellis was removed from television but not given his release. In his case, it could be worse since he had just signed a five-year deal and it's a good money deal. But they dropped his storyline and instead moved a different version but moved it to a higher profile with Rusev and Lana. Maria, who didn't ask for her release, has also been off television, but the storyline they were doing doesn't work without Mike."
[adace-ad id="19210″]
[adace-ad id="19202″]
Original Plans For CM Punk On WWE Backstage
This past week on WWE Backstage, Renee Young shocked the world when she revealed that CM Punk was now part of the show. It's been five years since the former World Champion walked away from WWE and many believed he would never return.
Punk's deal is with FOX and not WWE, but while his role as an analyst on WWE Backstage came as a shock, The Wrestling Observer is reporting that this wasn't the original plan since the original pitch was for Punk to co-host the show alongside Renee Young.
"At the time we had learned and reported that his agent had attempted to get him on the newly planned FS 1 show as an analyst. FOX at one point pushed for him to co-host the show."
[adace-ad id="19212″]
[adace-ad id="19204″]
Becky Lynch vs. Ronda Rousey Expected to Take Place At WrestleMania 36
Becky Lynch managed to pin Ronda Rousey at WrestleMania back in April to become the first-ever women's dual Champion as well as the first woman to defeat The Baddest Woman on the Planet.
Rousey hasn't been seen since this loss and according to a report by Tom Colohue of Sportskeeda, Rousey vs. Lynch is expected to take place at WrestleMania 36 next year and the build could begin as early as the Royal Rumble.
As ever, wrestling fans are reminded that the above are just rumors and should not be taken at face value as facts.