Braun Strowman-Seth Rollins set to take place at Clash of Champions
The new Universal Champion Seth Rollins faced off against AJ Styles in Champion vs Champion match last Monday, and he was helped by Braun Strowman towards the end of the show. According to Dave Meltzer of the Wrestling Observer Newsletter, the current plan for Clash of Champions Braun Strowman-Seth Rollins in the main event for the Universal Championship.
[adace-ad id="7797″]
Both the superstars are currently babyfaces, and hence it won't be a surprise to see Strowman turn heel soon. It was also reported that Strowman could win the United States Championship next week on RAW, and the match at CoC could be a Champion vs Champion matchup with both the titles on the line.
[adace-ad id="19218″]
Rey Mysterio's son to return to WWE storylines
Rey Mysterio's son Dominic appeared in WWE earlier this year, during Mysterio's feud against Samoa Joe. Dominic teased a confrontation with Joe, but things never got physical between the two. According to several reports, Dominic is rated highly by WWE, and they want to sign him to a full -time contract soon. WWE expects to bring back Dominic into storylines, and want him to wrestle in a WWE ring by 2020.
[adace-ad id="7795″]
Mysterio had an emotional breakdown after his loss to Andrade last week, and kept referring to his family. This could be a sign of WWE bringing back his son to programming quite soon. 
[adace-ad id="3395″]
Buddy Murphy was included in the mystery storyline because of a botch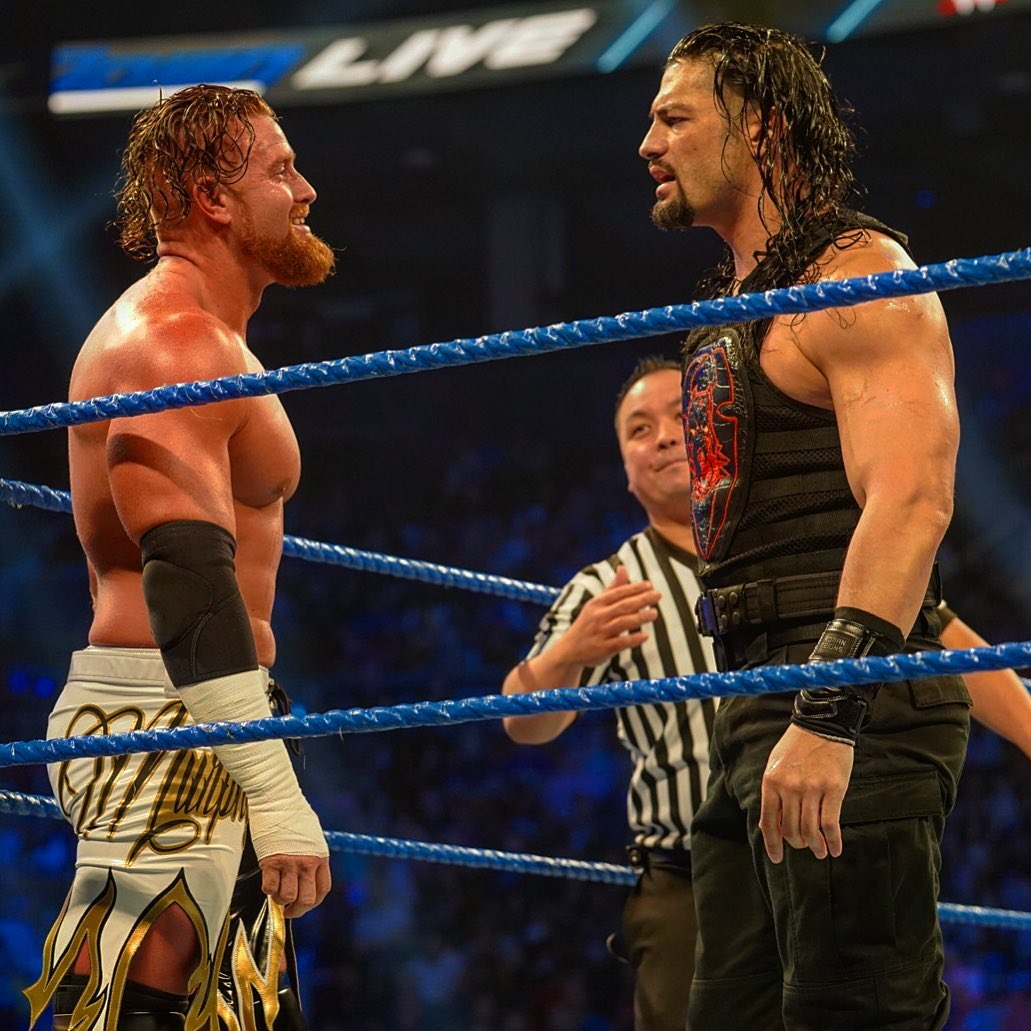 Buddy Murphy has been a part of some high-profile segments recently, and according to Bryan Alvarez of WON, this story happened due to a botch by WWE. Several fans spotted Murphy in the background of the video posted by WWE. This led to a segment where Roman Reigns blamed Murphy for the attacks, and later on, went on to have a singles match with the former Cruiserweight Champion.
[adace-ad id="7792″]
The mystery attacker storyline will resume next week on Smackdown Live, as Daniel Bryan promised to bring the attacker on the coming Tuesday.
[adace-ad id="4959″]
NXT to move to USA Network, to face off against AEW's weekly show
In one of the most shocking reports this week, PWInsider reported that NXT moving for a two-hour show on USA Network is in progress. Earlier, it was widely reported that FOX was interested in bringing NXT on FS1, but USA seems to have swooped in the last minute for the TV deal.
[adace-ad id="19202″]
It remains to be seen whether NXT goes live or is aired on tape delay. WWE has signed several wrestlers recently, and a special eight-man Breakout Tournament was arranged for showcasing the new signings on NXT. This could be an indication of a bigger role for NXT in WWE, rather than being the developmental brand.
[adace-ad id="5206″]
Brock Lesnar set to appear on SmackDown's debut episode on FOX
Several legends were announced for the upcoming debut episode of SmackDown Live on FOX, and the arena has added one more name to the list of superstars attending the show. Brock Lesnar is now advertised for an appearance, which is a major talking point. The Beast has not appeared on the blue brand for over three years now, and his appearance is definitely a shocking moment.
[adace-ad id="19204″]
Lesnar made a name for himself on SmackDown in his first run with WWE. He has rarely made appearances in his current run, however, there are rumors of Lesnar moving to SmackDown in order to face Kofi Kingston for the WWE Championship.