The Undertaker To Return At Crown Jewel?
The Undertaker hasn't been seen on WWE TV since he made his way out to the ring to attack Sami Zayn on an episode of SmackDown Live back in September. It was thought that Undertaker would be attacked by The Fiend on this episode, but this didn't happen and The Deadman is now yet to wrestle since Super ShowDown back in June.
Hulk Hogan and Ric Flair have already been announced for the upcoming Crown Jewel pay-per-view, and according to the Wrestling Observer, The Deadman is set to be part of the event in the Middle East as well despite not being part of last night's historic episode of SmackDown.
[adace-ad id="19218″]
[adace-ad id="7797″]
Brock Lesnar vs Cain Velasquez Planned For Crown Jewel and WrestleMania 36?
Brock Lesnar won the WWE Championship from Kofi Kingston in just three seconds last night on SmackDown's debut on the Fox Network before he was then attacked by UFC star Cain Velazquez. Lesnar and Velasquez have their history in the Octagon and it appears that WWE look set to draw on this by booking a match between the two stars for WrestleMania 36.
According to another report from Wrestling Observer, Velasquez will wrestle Lesnar at WWE Crown Jewel on October 31st in Riyadh, Saudi Arabia. It's unclear at this point whether this will be Velasquez's only match with WWE or if it is part of a longer-term deal.
[adace-ad id="3395″]
[adace-ad id="7795″]
Scarlett Bordeaux Expected To Debut On NXT In The Near Future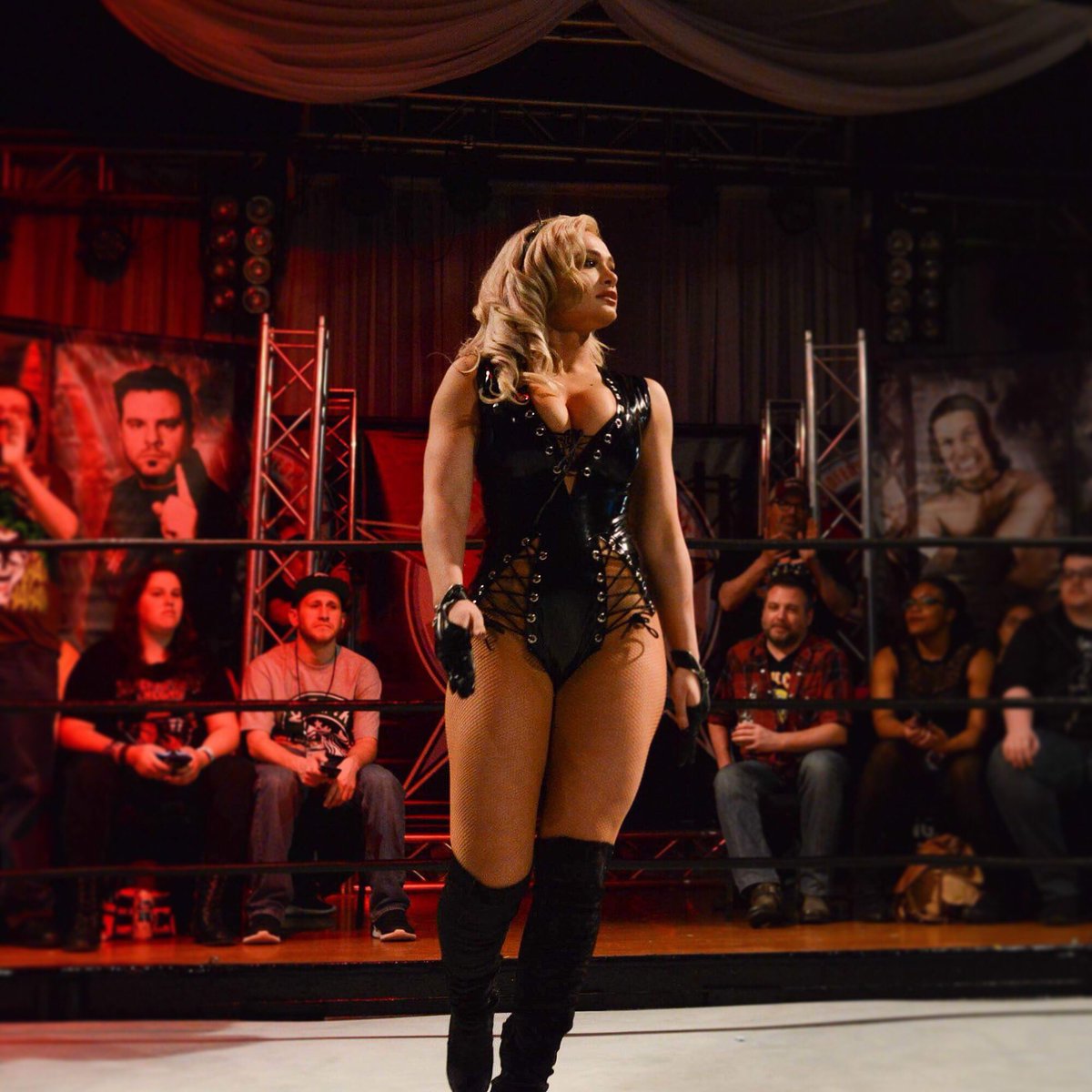 Former Impact Wrestling star Scarlett Bordeaux reportedly attended a tryout at WWE's Performance Center last month. Reports surrounding the popular star's tryout stated that it had gone well and she was expected to be offered a deal from WWE.
According to Casey of Squared Circle Sirens, Bordeaux is expected to make her debut on NXT soon. According to the report, Bordeaux has been at the Performance Center over the past few days ahead of her debut and the current plan is to pair her with a male superstar on the show.
[adace-ad id="4959″]
[adace-ad id="7792″]
Edge Negotiating With AEW Regarding A Return
Edge stepped back into the ring on the kick-off show ahead of SummerSlam and made headlines when he was able to spear Elias. This was the first time the Rated R Superstar had been physical in the ring since he was forced to retire due to a neck injury back in 2011. In recent weeks rumors have suggested that Edge has been cleared to make his return to the ring, even though Edge himself has Tweeted to state that these rumors are not true.
According to Dave Meltzer of the Wrestling Observer, WWE believes that Edge has been talking to AEW about a return.
"I heard he was trying to get cleared. I have not had it confirmed that he is cleared, but I do know that he told – whatever it was – I don't know whether he negotiated with AEW, I know that WWE believes he negotiated with AEW, I think he probably did, but I don't know that. Maybe he just told WWE he did."
[adace-ad id="19210″]
[adace-ad id="19202″]
Braun Strowman's Insane Income Revealed
Braun Strowman looks to have set up an incredible match with Tyson Fury in the near future, but a few months ago The Monster Among Men signed a new contract with WWE and it's a contract that is a vast improvement on his old one.
According to a report by Wrestling Observer, the former Raw Tag Team Champion's contract is worth $1.2 million annually for the next four years. A contract of this magnitude means that WWE definitely has some huge plans for Braun Strowman in the near future.
[adace-ad id="19212″]
[adace-ad id="19204″]
Stone Cold Steve Austin To Return At Crown Jewel?
Stone Cold Steve Austin recently confirmed that he was prepared to return to the ring for one more match. This lead to rumors that the former World Champion could be looking for a huge payday at Crown Jewel at the end of the month. It was believed that Austin would pocket around $2 million for a return match in The Kingdom of Saudi Arabia, but according to The Wrestling Observer, Austin isn't currently booked to be part of the show and this isn't expected to change.
As ever, wrestling fans are reminded that the above are just rumors and should not be taken at face value as facts.