Bray Wyatt's return to the ring at SummerSlam as The Fiend became the talk of the town, and rightfully so. Wyatt's new character was terrifyingly awesome, and absolutely tore the house down right from his entrance to his exit.
However, WWE flirting with the borderline adult content has not gone down well with the advertisers. The Fiend carried a lamp during his entrance, which resembled the severed head of Bray Wyatt, and his entrance video was uploaded to YouTube. However, WWE had to eventually remove the severed head part from YouTube, and tone it down for the online video platform.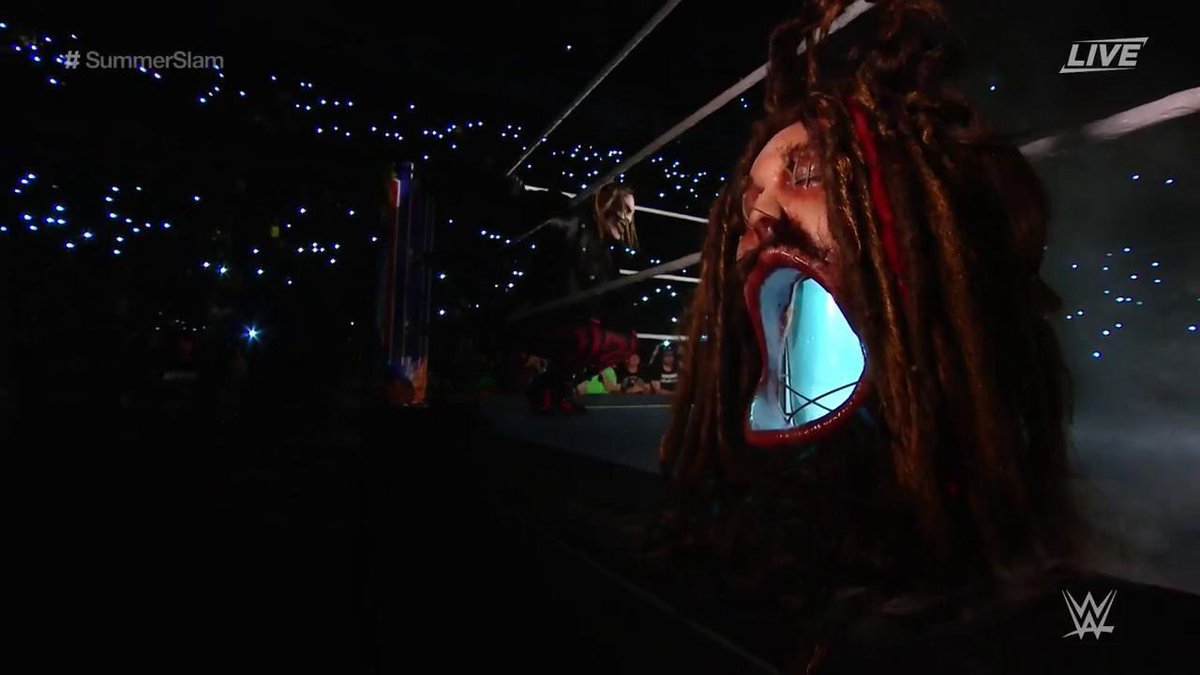 [adace-ad id="19218″]
[adace-ad id="7797″]
Tom Colohue of Sportskeeda reports that WWE might have to tone down Wyatt's character when it appears on national television. WWE won't be able to do the full creepy entrance on their weekly programming, and will have to shuffle a few things if they intend to bring the Fiend on live television.
"They want a happy medium. This is something special but it needs to be special without scaring half the audience away."
[adace-ad id="7795″]
"Bray should have been on TV to follow up after SummerSlam but there was an argument over what Bray should appear…changes might need to be made to get a character everyone is happy with."
[adace-ad id="3395″]
WWE is currently attempting to keep Wyatt's character a novelty act, and do not intend to overexpose him on their programming. The dark and sadistic character won't make an appearance on every RAW and SmackDown episode and will be a special attraction.
[adace-ad id="7792″]
However, WWE could definitely use Wyatt in his normal avatar of Firefly Fun House host, which is the alter ego of the Fiend. Wyatt decimated Balor at Summerslam, and is currently looking for new competition in WWE.
Aleister Black laid down a challenge to the Fiend and said his door is always open. Whether Wyatt accepts the challenge and appears on SmackDown this week is yet to be seen, but it will surely be a magical encounter.