In January, Samoa Joe suffered an injury while filming an advertisement for Monday Night RAW. The Destroyer suffered a concussion while being powerbombed through a table by AOP which caused him to sit on the sidelines ever since.
Joe recently returned to television by replacing Jerry "The King" Lawler on commentary. Fans are quite concerned about his in-ring return but at the same time, they are immensely enjoying Joe's work at the commentary desk.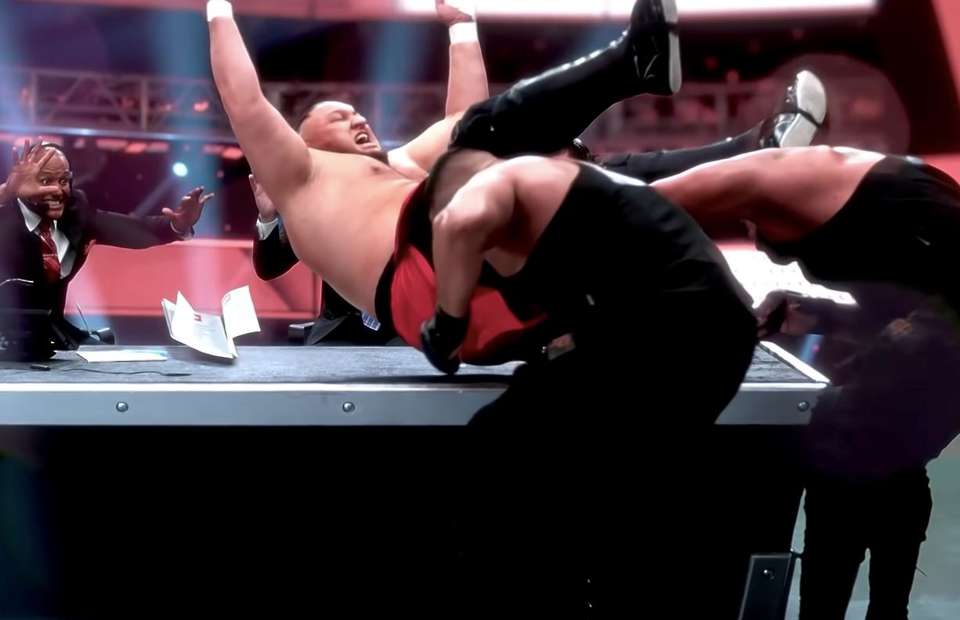 The Wrestling Observer Newsletter reports that WWE is now considering Joe as a permanent replacement for Lawler. This could see the former NXT Champion pulling off double duty upon returning to in-ring competition provided the company doesn't experience any depth issues on the roster.
"Regarding Samoa Joe, he is still not cleared to return, however he is also now considered the permanent replacement for Lawler as an announcer. What that means if/when he is cleared is that he may have the role where he announces and they can shoot angles for him to wrestle using that (since those kind of angles usually do well). Things could also change if later there are depth issues and they feel the need to have him as a full-time wrestler. Or he could mix the two."
Kurt Angle and Nigel McGuinness were among the hundreds of employees who were laid off as part of WWE's major cutbacks last month.
The Observer reports that McGuiness wasn't fired from the company. WWE has simply furloughed the former ROH veteran.
Angle, however, was released and has a 90-day non-compete clause. The Hall of Famer was a special guest referee for the match between Matt Riddle and Timothy Thatcher, this week on NXT.
"We have not heard anything regarding Angle and a new deal. It was noted to us that Angle is still being paid through mid-July like the rest of the people on main roster contracts that were released. The company will use that talent if they have a idea for them."
Only time will tell whether Angle can make his way back to WWE.