The Rock is one of the biggest names not only in professional wrestling but in the whole Hollywood industry. The Rock delivered iconic promos and classic matches during his time in professional wrestling and transitioned to the film industry, where he has delivered several blockbusters.
The Rock was rumored to return to SmackDown for the first-ever episode of the blue brand on FOX television and seems like WWE is still trying to bring back the Brahma Bull for an appearance.
[adace-ad id="7797″]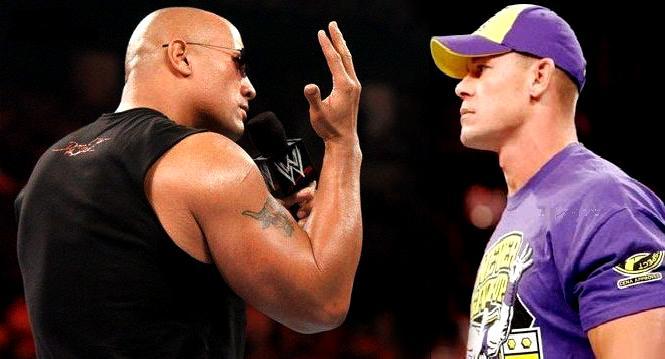 According to F4Wonline.com, The Rock showing up for the episode isn't a far-fetched possibility, and WWE is trying its best to land him for the show.
[adace-ad id="19218″]
"They are working on it and it's really up to his schedule if they can pull it off. It's not so much they want the surprise as much as it's probably not going to be confirmed until the last minute."
[adace-ad id="7795″]
The inaugural episode of Friday Night SmackDown is already stacked with appearances from several Hall of Famers like Stone Cold Steve Austin, Ric Flair, Sting, Hulk Hogan, Kurt Angle, etc. Brock Lesnar returns to the ring on RAW or SmackDown for the first time in over 15 years.
The Rock's last feud in WWE involved another legend of the industry, John Cena. Cena, similar to Rock, has moved away from WWE to pursue a movie career of his own, and Cena is teasing a return to WWE too.
[adace-ad id="7792″]
Cena made his name on SmackDown during his initial days in WWE and could return for a one-off appearance at the 20th Anniversary of the show.
[adace-ad id="3395″]
[adace-ad id="19202″]
Cena posted a cryptic image on Instagram, which had a wristwatch showing the time ten past ten The date on the clock was '17', which could be a reference to his impending 17th World Championship reign.
Cena is currently tied on 16 reigns with Ric Flair and will possibly break the record before he calls it quits in WWE. Could he return to WWE for a shot at a 17th title reign? Only time will tell.