WWE moved their SmackDown brand over to the FOX Network at the beginning of the month in the hopes that it would be a fresh start for the blue brand which has always been seen as WWE's B-rated show.
SmackDown was doing some good numbers on the USA Network before the switch, but WWE expected the move to FOX to help lift up their ratings but that actually hasn't happened. Last week's episode of the show was forced to move over to FS1 and drew less than a million viewers with just 3,000 viewers tuning into the show in the United Kingdom.
[adace-ad id="7797″]
According to a report by WrestleVotes, the numbers haven't gone to plan for WWE at all over the past few weeks as the numbers continue to decline. Luckily, it isn't just SmackDown that is struggling with the ratings right now, since NXT has fallen short of AEW every week since it made its debut on the USA Network on a Wednesday night. It appears that when it comes to ratings, WWE just can't catch a break at present.
[adace-ad id="19218″]
Talking of catching a break, WWE has had a controversial week with Jordan Myles situation, but they made things much worse last night when they Tweeted a controversial comment about Kairi Sane.
[adace-ad id="7795″]
The company was responding to fans who were asking "where are the people of color" and decided that this was the best response since Kairi Sane and Becky Lynch kicked off the show, with Lynch picking up the win over the Women's Tag Team Champion via submission.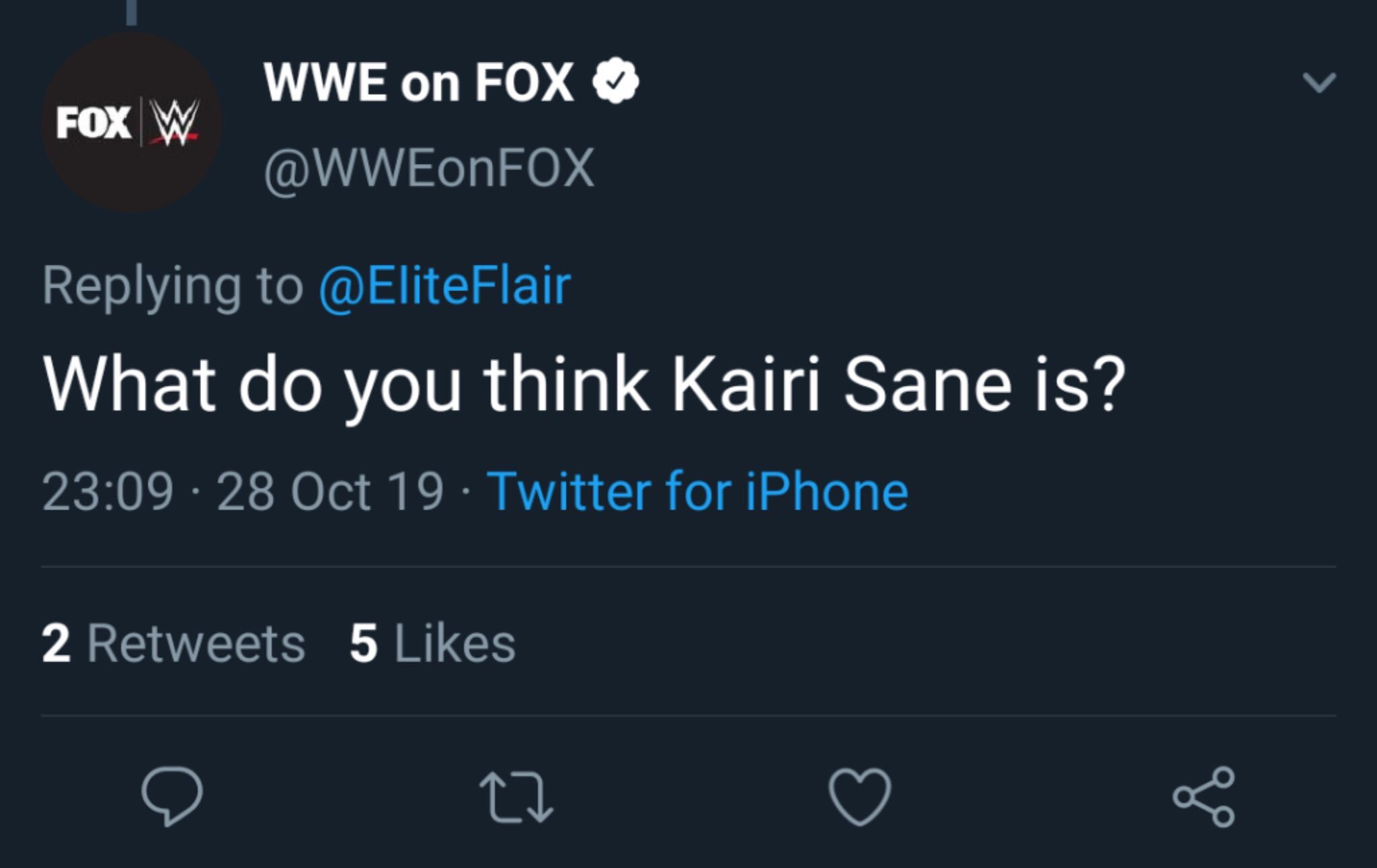 There were The Street Profits, Bobby Lashley and even R-Truth on last night's show that they could have responded with, but this was the comment that they deemed appropriate. It's hard to imagine that their social media guy is still in employment this morning.